Sør-Trondelag was my first home in Norway, back when I lived in Trondheim! The culture here is a bit different from the rest of Southern Oslo, and while you won't find dramatic fjords here there are some nice areas on the coast and the mountains are beautiful.
Visiting Trondheim
Trondheim would probably be most people's main reason to come to Sør-Trøndelag. To be honest, I have mixed feels about Trondheim as a tourist destination (read why here). I don't think it's as exciting as other coastal cities, like Bergen and Ålesund, BUT it was a wonderful place to live.
In fact most people I know who visit Trondheim say they want to live there. So maybe it's a good place to get a sense of life in Norway.
Plus the downtown area is incredibly beautiful, but with far fewer tourists than Bergen.
Trondheim is also conveniently right by an international airport, so it can make a much more interesting weekend trip to Norway than say, flying into Oslo. Check flights to Trondheim here
If you do visit Trondheim, I've written up a guide of my top 37 things you have to do in Trondheim
Read my full guide to accommodation in Trondheim (from budget to luxury) here
Read why I chose to move to Trondheim here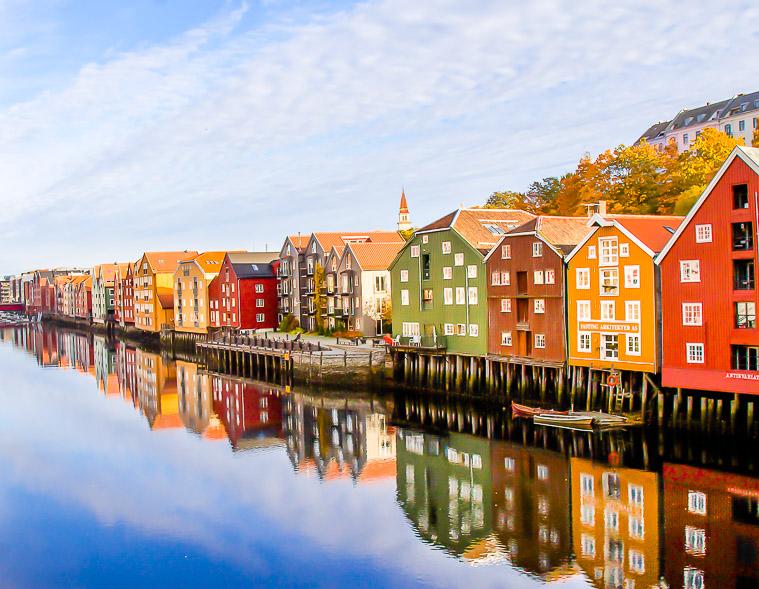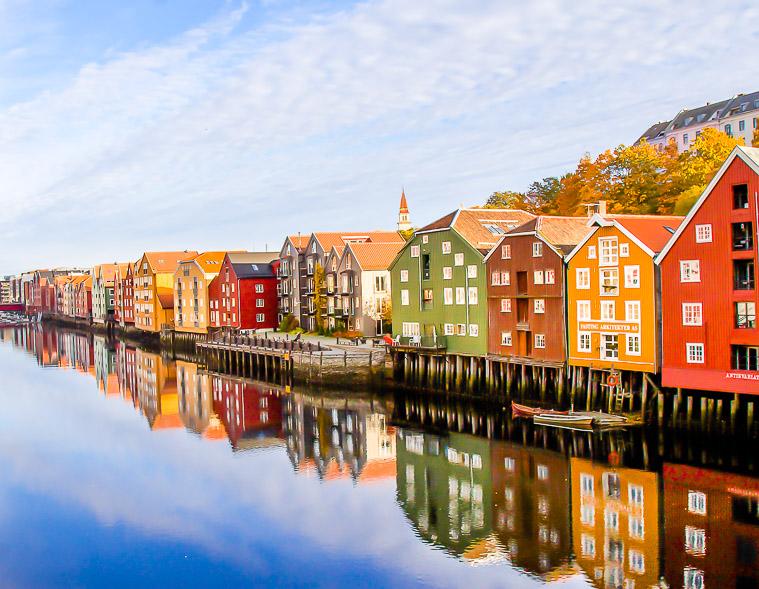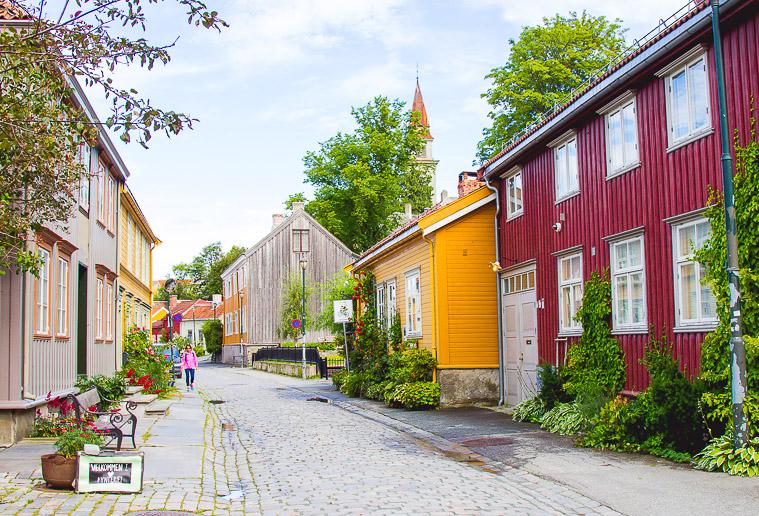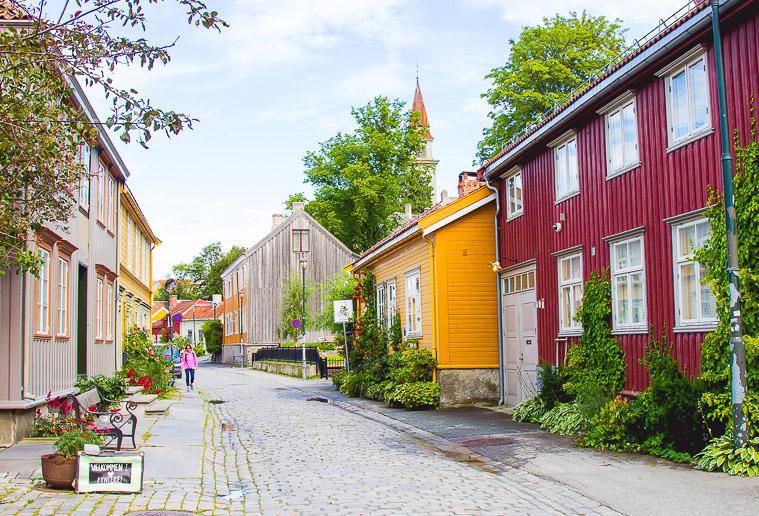 Visiting Røros
Røros is my mother's favorite place in Norway. Founded in 1644, Røros is one of the oldest towns of wooden buildings in Europe and is a UNESCO World Heritage Site. This old mining town is definitely on the tourist path, but it's far enough inland that it still doesn't get as many visitors as the stops along the fjord cruise route. And it's on the train line, so you won't need a car to get here!
You can read my complete Røros guide here
In Røros I'd recommend staying at Ålbyggården, which is housed in a beautifully renovated old barn and is conveniently just a 5-minute walk from the train station. This is actually one of my favorite places I've stayed in Norway, and is the perfect mix of culture and luxury. Check current rates and availability here
If you want a cheaper option, Solheim Pensjonat is also right downtown, looks really lovely inside, and has excellent reviews. Check current rates and availability here
Visiting Hitra
If you're visiting Trondheim and want a fun nature escape on the coast, I can highly recommend spending a few nights on the Hitra islands! The Norwegian coast is so special, and Hitra is full of beautiful cabins you can stay at right on the water. It's also a popular fishing destination, if you want to try your hand at a very Norwegian activity. Read more about Hitra here.