You guys already know I have a thing for hotels. My grandparents used to own a hotel here in Norway and I loved running around the place as a child and getting into lots of mischief. Now, I don't do that anymore, but I still have a huge appreciation for a well-run hotel, especially if it manages to incorporate unique elements that help it stand out amongst all of the other hotel stays I've had around the world.
So when Danielle and I planned our short time in Tokyo, I took charge of choosing the hotel.
Tokyo has some amazing places to stay. Not only are the views from some of the city's skyscrapers insane, but the attention to design and service is impeccable. So I knew we'd find a great Tokyo hotel without too much trouble. But when I stumbled across the Park Hotel Tokyo and its stunning Artist Rooms I knew I had found something special – and I knew we had to stay there!
And sure enough, when Danielle and I checked into our sumo-themed Artist Room, we were in love. Our room was designed by Hiroyuki Kimura and aside from the gorgeous murals covering the walls, it had a stunning view out over Tokyo and the sweetest little sumo touches around the room – even the bathroom was decorated with little pictures of sumo wrestlers!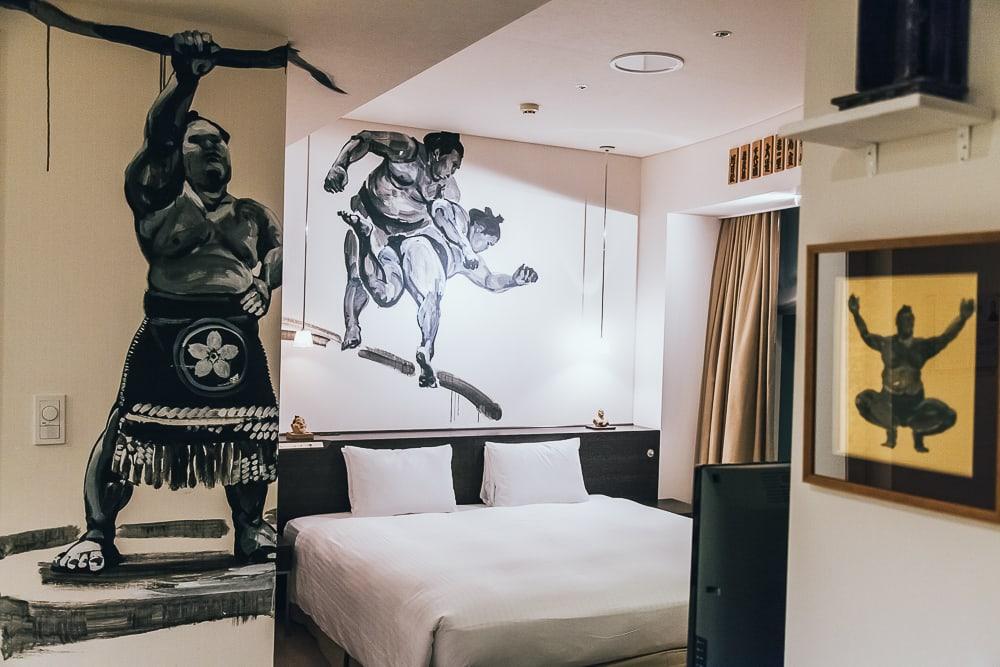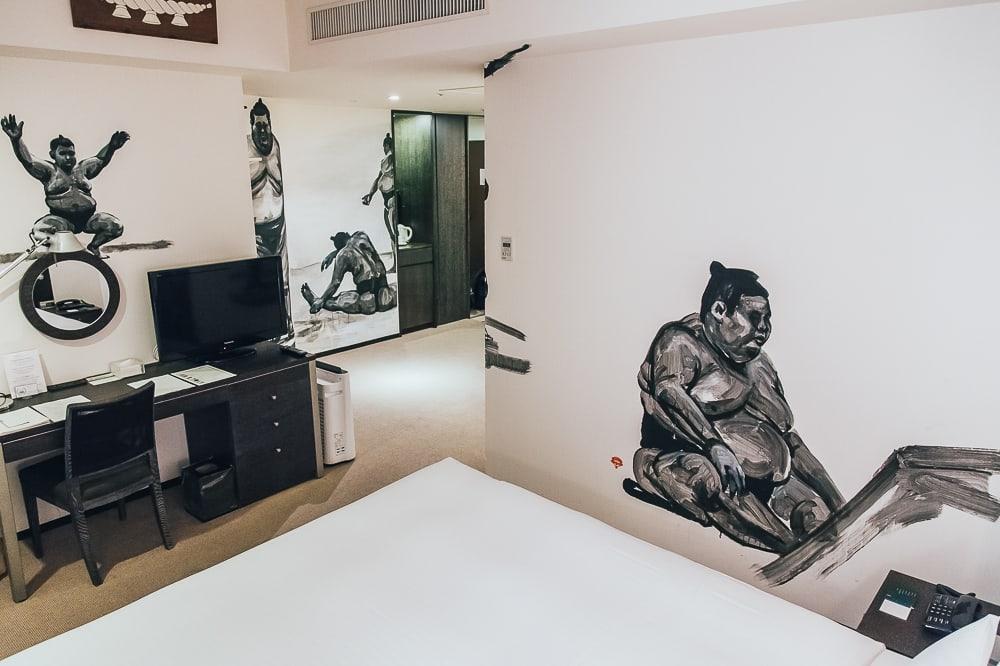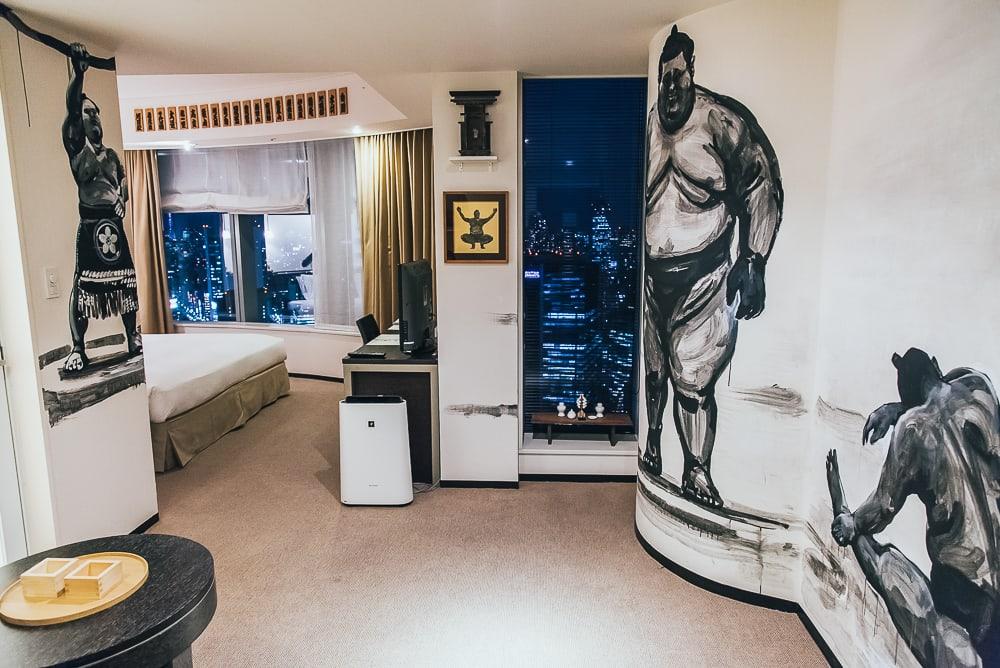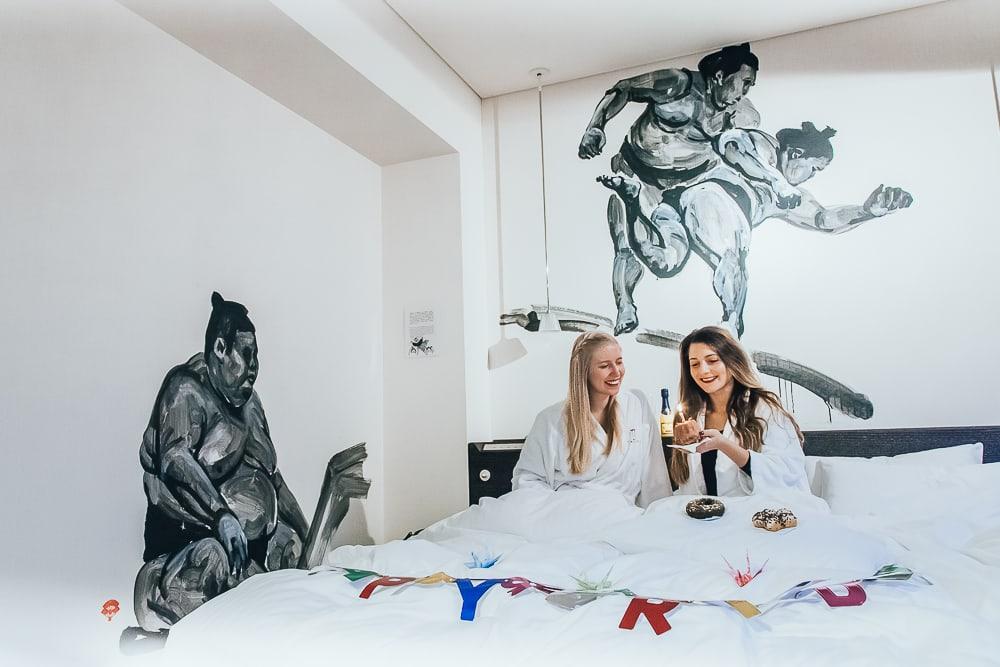 We also noticed that the doors to some of the other rooms on our floor had been left slightly ajar, which I took to mean that we were allowed to take a peek inside. And wow, I thought our room was gorgeous, but the other Artist Rooms at Park Hotel Tokyo are clearly equally impressive: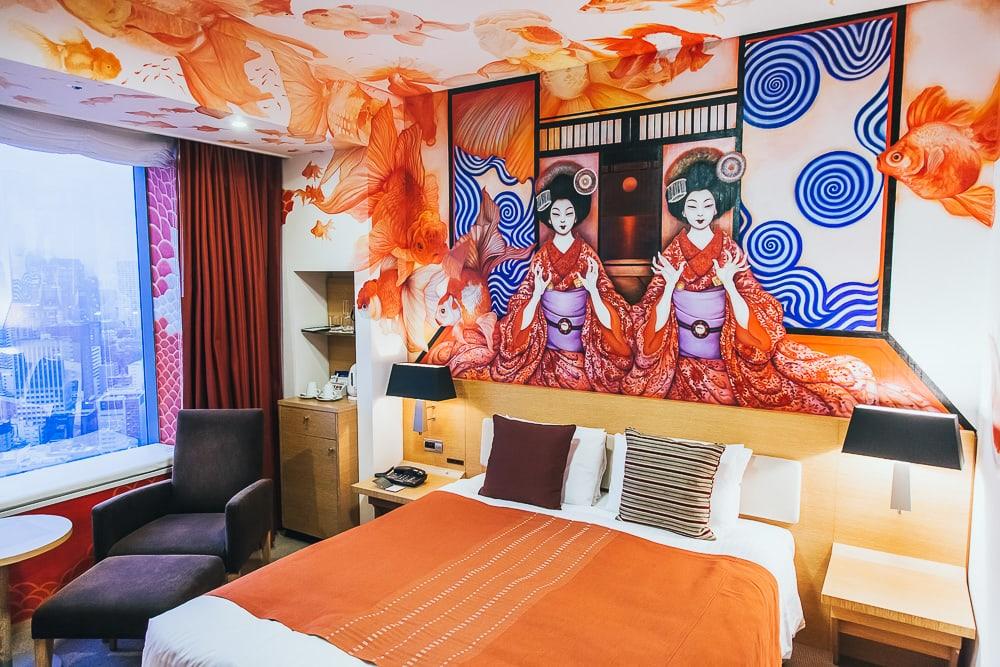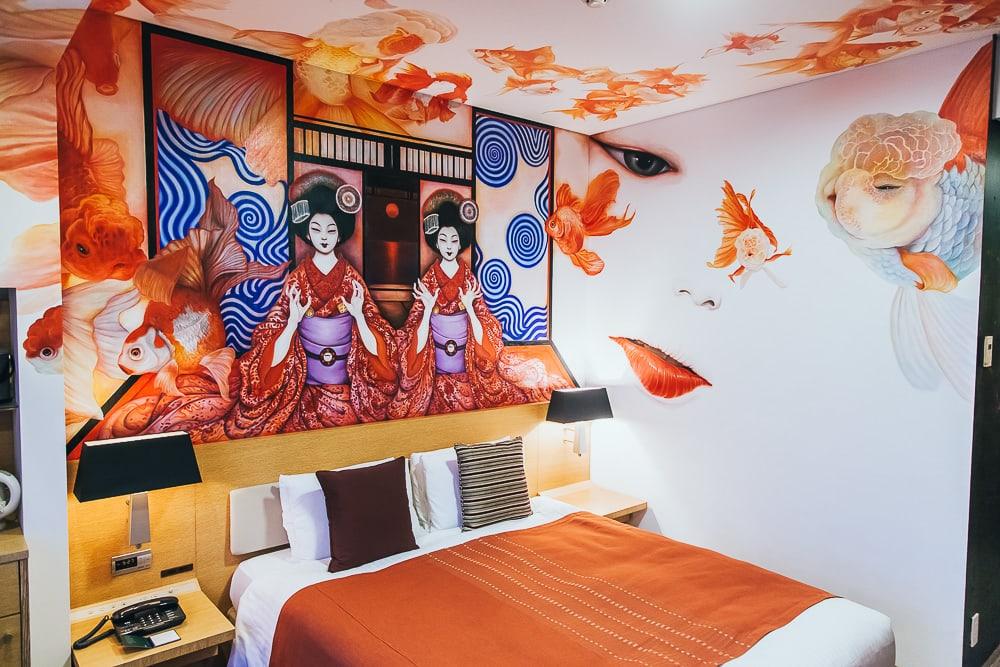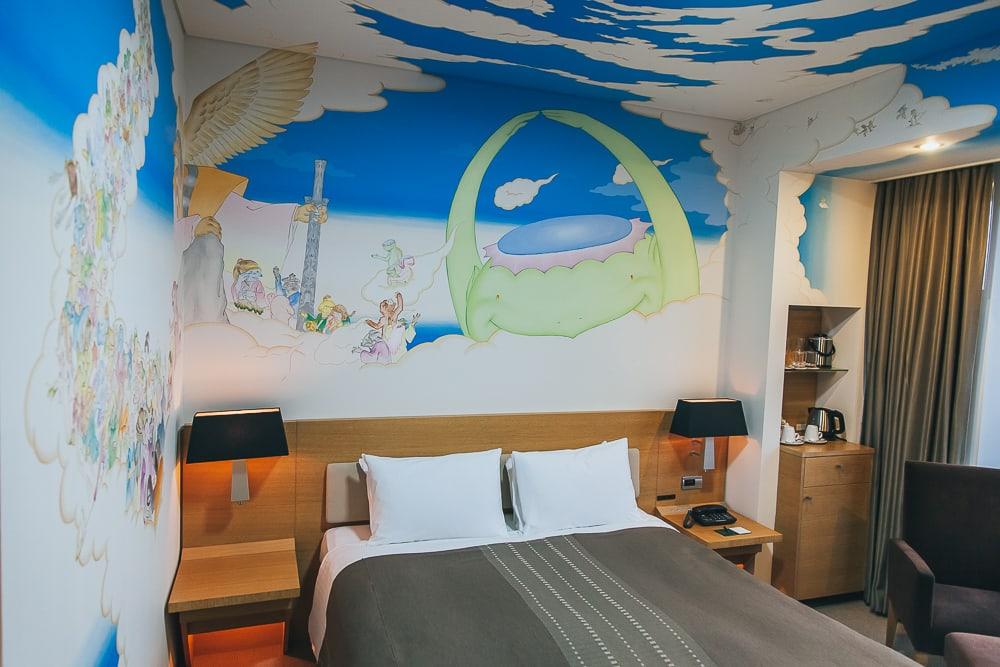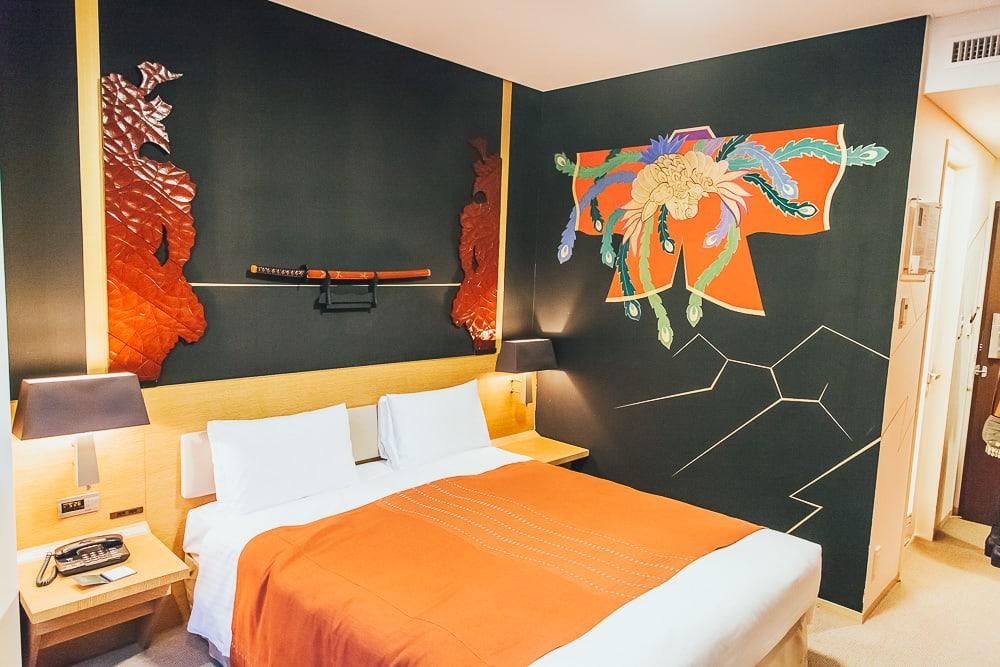 The dedication to detail in the rooms is just incredible, and I was surprised to see how perfect a canvas a hotel room is for an artist. I mean, who better to show off local art to than travelers in a new city?
And so Park Hotel Tokyo have gone one step further to host an art fair spanning the hotel rooms on the 26th and 27th floors!
I was lucky enough to be there for the third edition of the Art in Park Hotel Tokyo contemporary art fair, from 8 – 11 March. The fair hosted artists from Japan, and even Korea and Taiwan, who each set up a small gallery in a hotel room.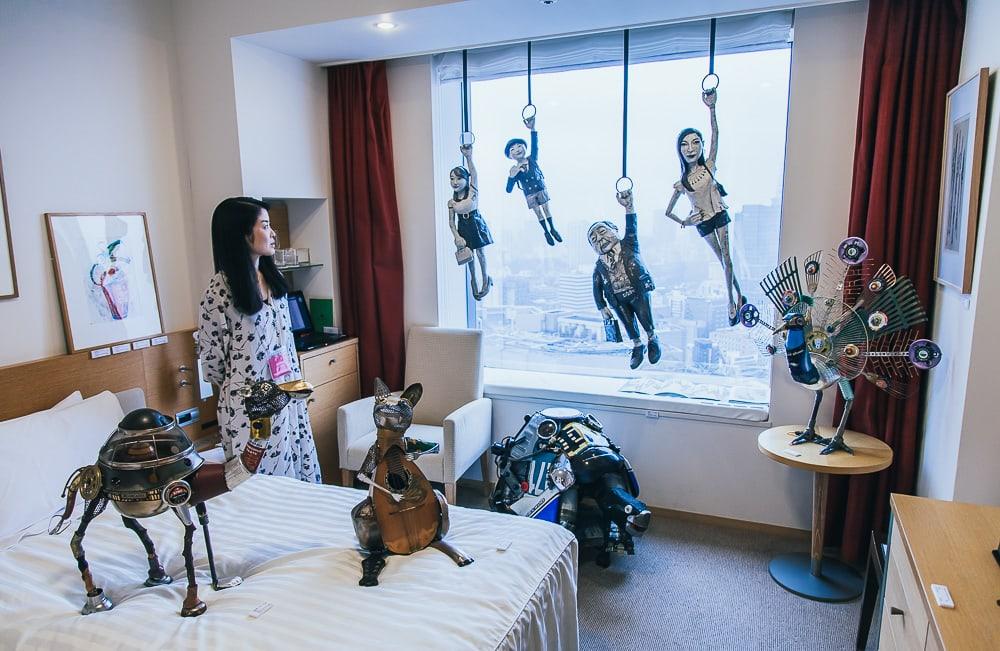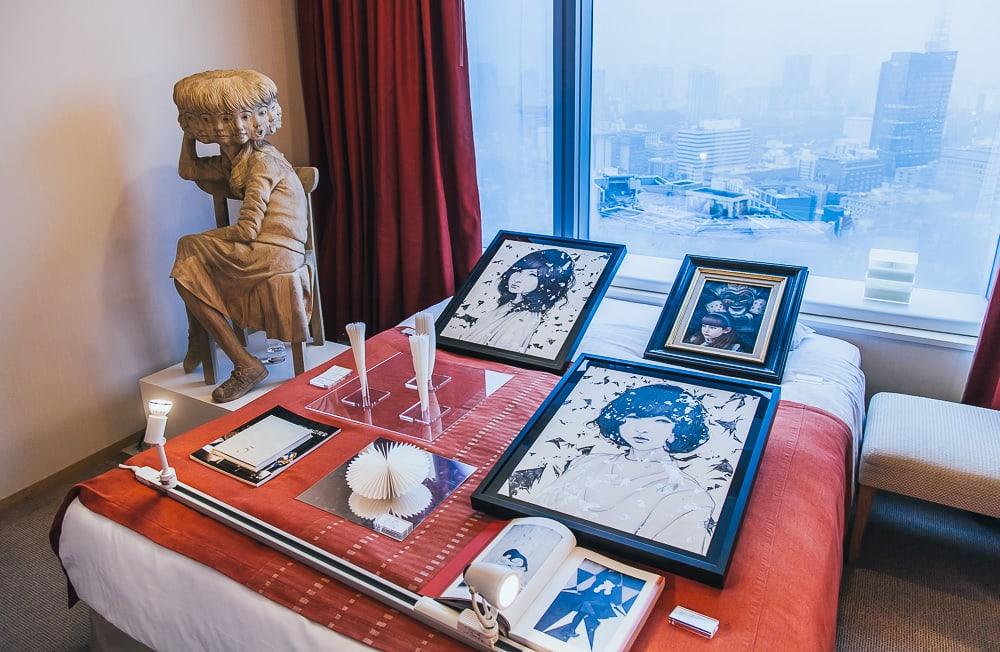 I loved the idea, and I have to say, as a hotel guest I found it wonderful not even having to leave the building to visit a local art exhibit. The artists were there to chat about their work, and some had gotten very creative with utilizing the space to display their work.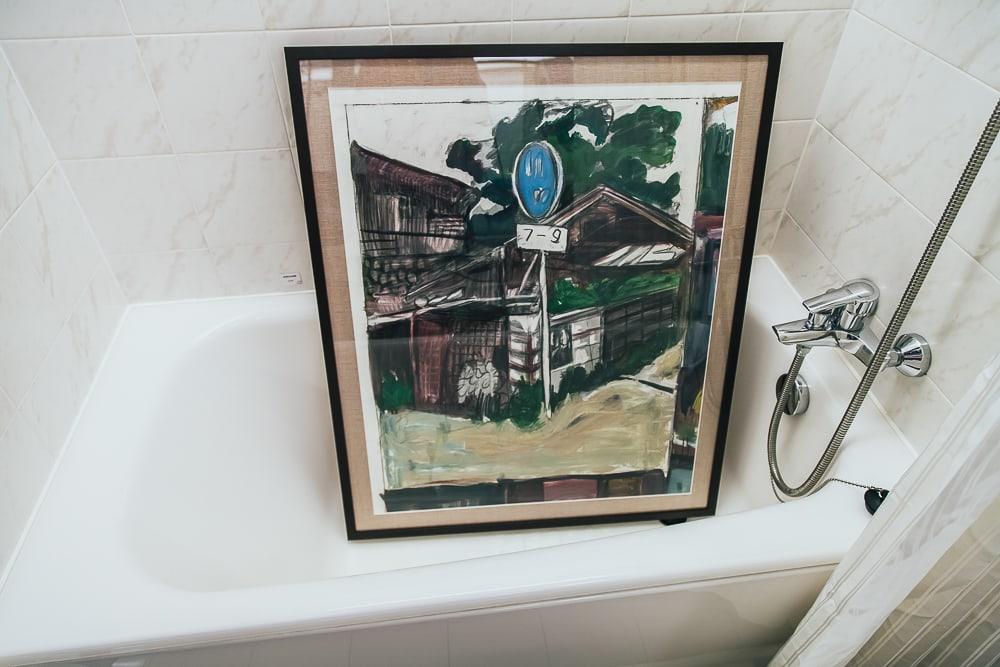 But even if you aren't in town during one of their art fairs, staying in one of the Artist Rooms is an experience enough.
And as an added perk, the Artist floor has its own lounge, offering evening drinks with another stunning view over Tokyo.
And you know I can't talk about a hotel without reviewing the breakfast, and I'm happy to report that the buffet breakfast was so on point. They offered a huge buffet of both western and Japanese specialties.
Finally, I just have to mention how sweet and helpful all the staff were. I actually ended up chatting with some of them for quite a while – everyone had such interesting stories to share!
Check here to find more information about Park Hotel Tokyo including rates and availability