Hordaland includes Bergen, Norway's second largest city, as well as Odda and Hardangerfjord (home to the famous Trolltunga hike).
Whenever people write to me saying they are planning on visiting Norway and will be flying into Oslo I always ask if they can fly into Bergen instead. Bergen is just such a beautiful city, plus it's in easy access to many of Norway's most beautiful fjords, including Sognefjord and all of its branches.
Read more about Sognefjord here
Visiting Bergen
Bergen itself is a gorgeous city, both with traditional wooden buildings and a modern, lively center. Here you can experience a bit of Norway's history while also enjoying the city's shops, restaurants, and nightlife.
Read my guide to the best Bergen hotels (for every budget!) here
Read my guide to the top Bergen hostels here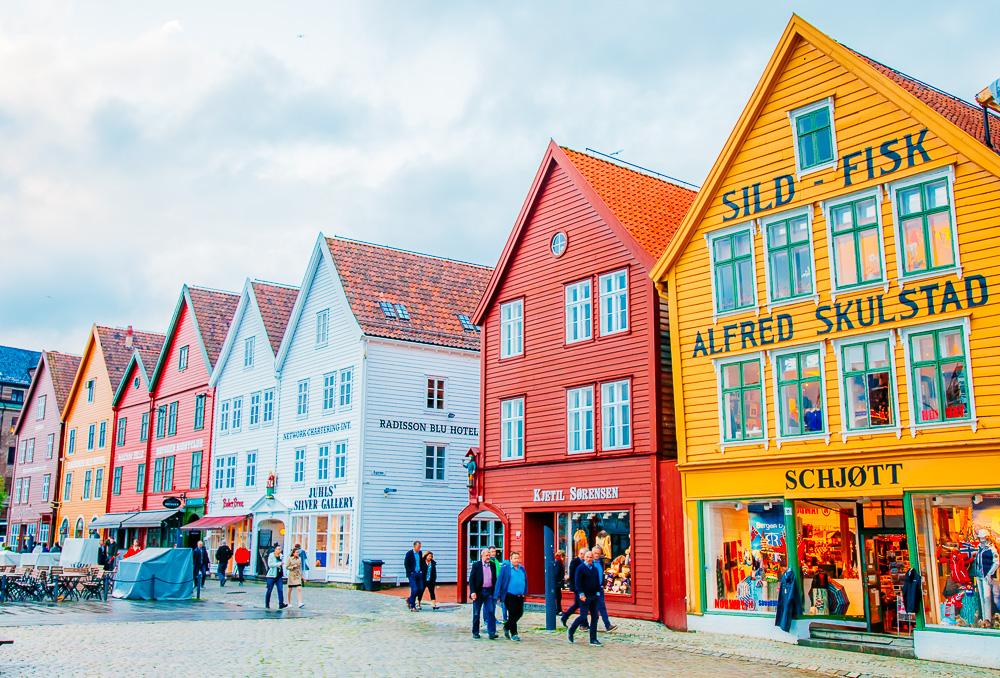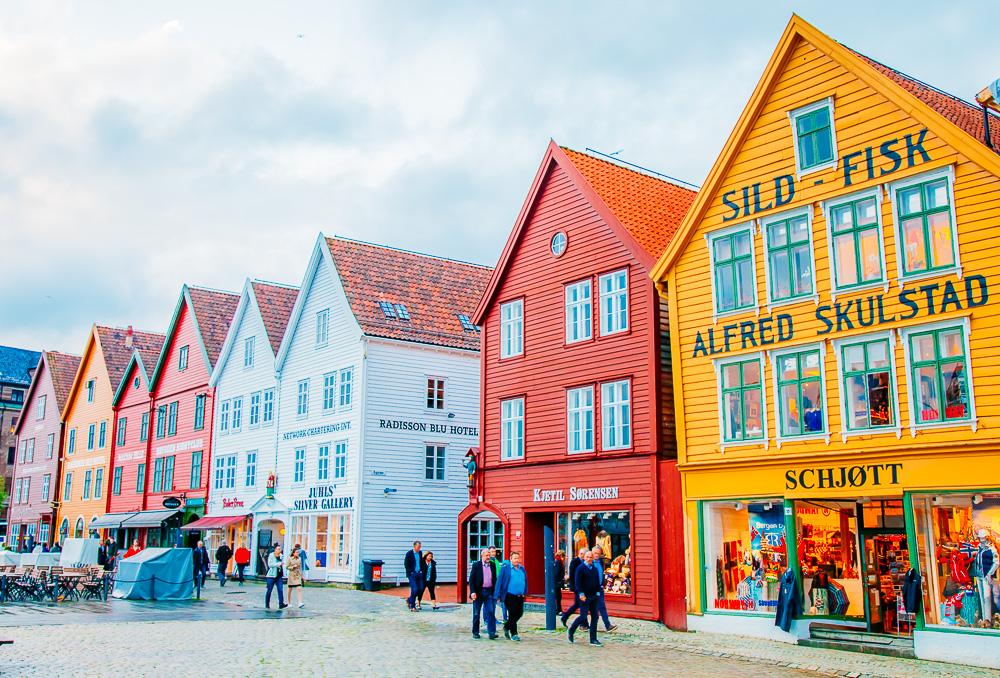 Visiting Odda and Hardangerfjord
A lot of people visit Odda and Hardangerfjord to hike Trolltunga, one of Norway's most famous hikes. Be aware, however, that this is an expert-level hike and is closed in the winter (and shouldn't be tried during bad weather). It can also get a bit crowded in the summer as it is so popular.
Hardangerfjord is worth the trip regardless of Trolltunga, though, with its peaceful villages and beautiful mountain views.
Hardangerfjord is probably most famous for its beautiful blossoms in the springtime, as the fjord is full of orchards that look beautiful when in bloom.
Read more about Hardangerfjord here