Sogn og Fjordane is one of the most beautiful areas of Norway, including mountains, glaciers, and Sognefjord. I always tell people to fly into Bergen if you want to see a beautiful Norwegian city but also explore the famous Norwegian fjords, including Sognefjord and all the smaller fjords branching off of it.
Visiting Sognefjord
Stretching over 200 km inland, Sognefjord is Norway's longest fjord and one of Norway's most popular destinations – for good reason! But don't worry if you don't like tourist crowds – with all the smaller fjords branching off of Sognefjord, it's easy to find a quiet and peaceful village to stay at.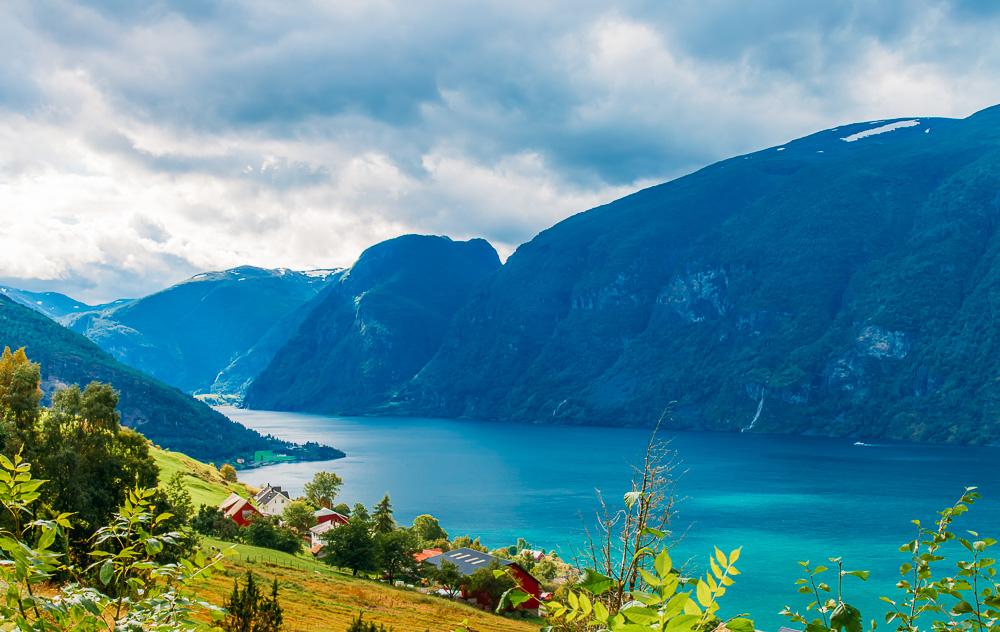 The easiest way to get to Sognefjord is to fly into Bergen. From Bergen you can take a tour up to Sognefjord or a bus, but I really recommend renting a car so that you can properly explore the fjord. Plus, as public transport is so expensive in Norway, if you're more than one person you could actually save money by renting a car.
And don't worry, the roads in Norway are well-maintained. Just be aware that some roads do close for the winter, though you should be fine if you stay by the coast.
You can also get the train to Flåm, a village right on the fjord. The Flåm Railway is incredibly popular for its stunning views, though it can get quite crowded in the summer months! Flåm is very small and often can't quite handle the summer crowds, so I highly recommend staying somewhere outside of Flåm if possible.
Read my guide to the best places to stay on Sognefjord here (including my favorite off the beaten path spots!)
Read about my road trip from Bergen to Sognefjord here
Read my guide to planning a road trip in Norway here