I've driven through Oppland countless times and will never get tired of the beautiful mountain scenery there.
And if you go to Oppland, then you HAVE to visit Hjerkinn, home to the Snøhetta viewpoint.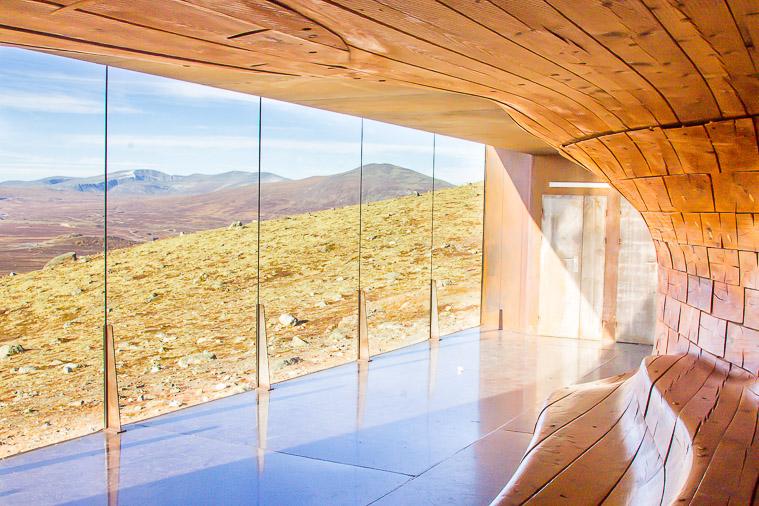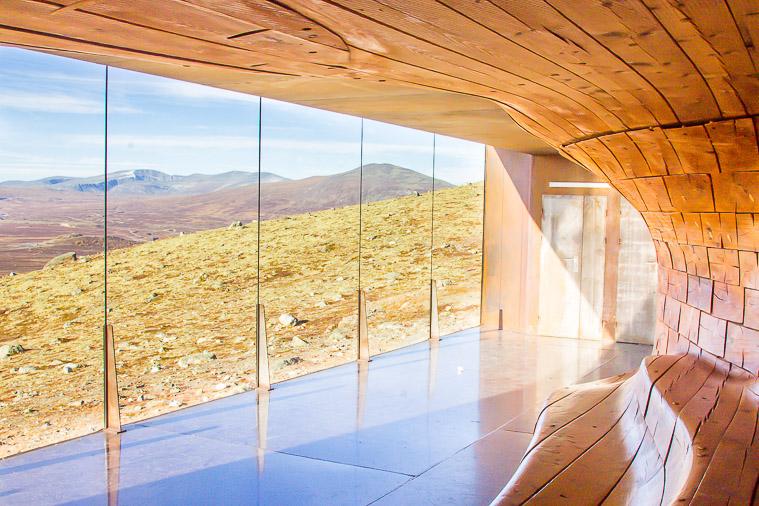 The building has won loads of international awards and offers views out over Dovre-Sunndalsfjella National Park, and the chance to spot muskoxen!
Read about my visit to Snøhetta here
The nice thing about Hjerkinn is that it's actually on the train line, just two hours from Trondheim, so you could even visit here without a car. Plus it happens to be one of the driest places in Norway, making it a perfect destination for some longer hikes as you won't have to worry as much about rain as you do on the coast.
I'd recommend staying at either the Furuhaugli Tourist Cabins or Hjerkinn Fjellstue.
The Furuhaugli cabins are really good value and again, a much more authentically Norwegian experience (I think!) than staying at a big hotel. Check current rates and availability here
Hjerkinn Fjellstue is a little more pricey, but also a bit more luxurious with an on-site sauna and hot tub. Plus it just looks sooo cosy inside! Check current rates and availability here