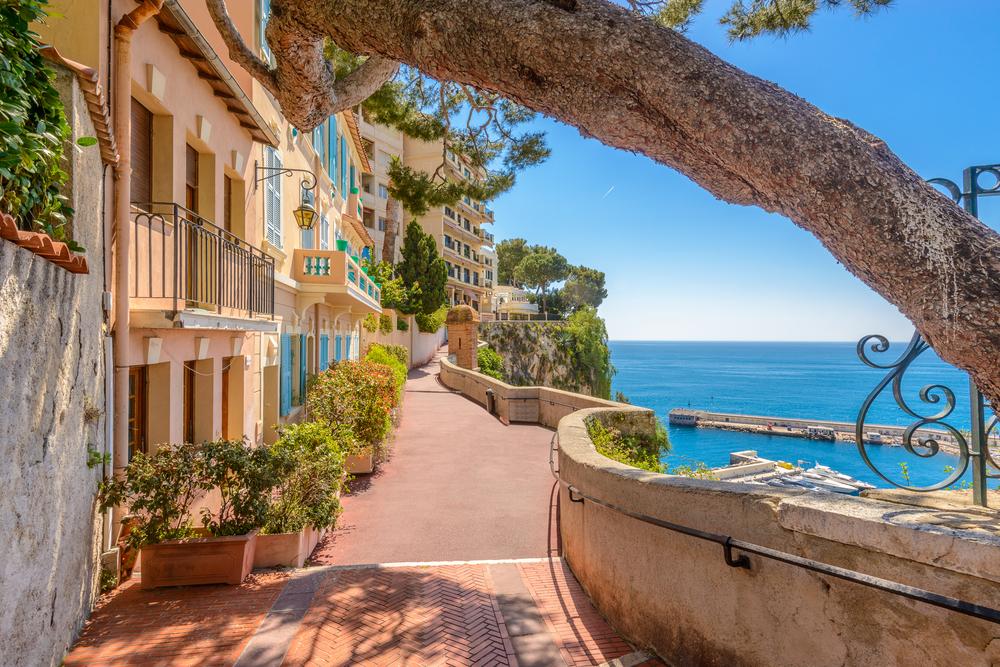 Royalty-free stock photo ID: 370641806
The second smallest country in the world, Monaco sits just on the edge of France, with the Mediterranean sea visible in the south. But it's not necessarily the shimmering sea that gave Monaco a golden reputation for being a land of luxury. 
Tourists travel from all across the world to visit Monaco, a country with a glittering reputation for 5-star experiences and once-in-a-lifetime pleasures. No matter the season, hundreds of private charter jets and yachts come to dock at the city's port for sporting events and to spend some money at the Place du Casino in Monte-Carlo.
But with so much on offer, how can you make sure that your holiday to Monaco is the best it can be? It's important to consider everything from how you arrive, to activities to where you stay and eat. 
There's more to the state of Monaco than could ever be genuinely experienced in just a few days or even a few weeks. So, here's how to make the most of your holiday…
Arrive in Style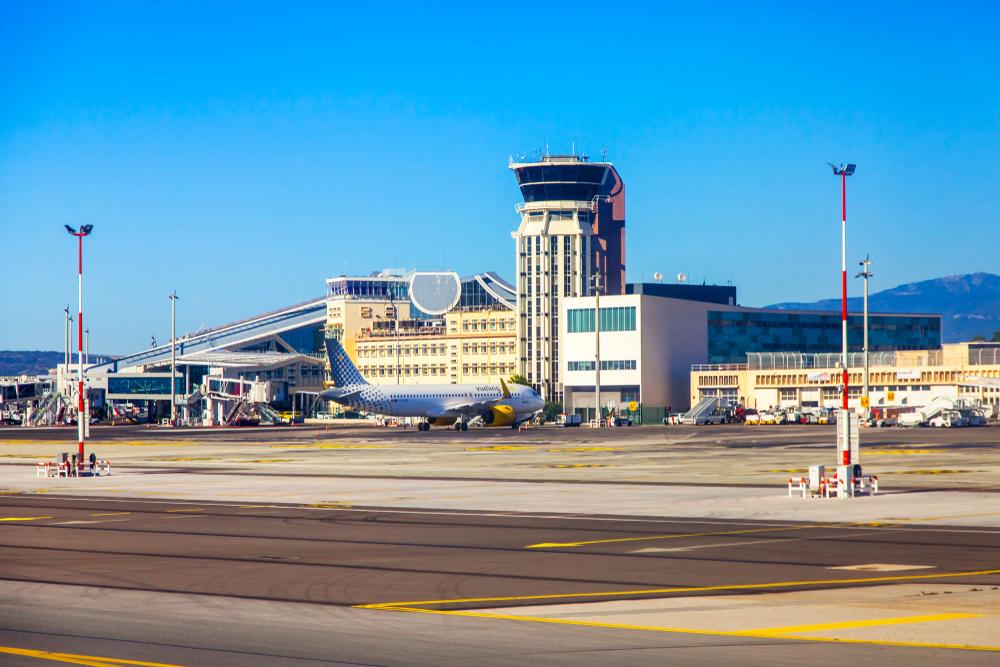 Royalty-free stock photo ID: 1541763923
Many holidaymakers will arrive in Monaco by train from the nearest airport as the travel time is only 22 minutes or by Taxi as the airport is so near. Only 29 kilometres over the border in France is Nice Airport, appropriately called Nice Côte d'Azur Airport.
Other lucky holidaymakers coming into the country will be flying on a private jet and then a helicopter, starting their holiday in ultimate style. Others will arrive by yacht as they want to float into their holiday in comfort. Whichever way you chose to arrive you will not be disappointed by the ease and convenience of arriving in Monaco.
Luxury Accommodation
Stay at the best hotel in Monte-Carlo – if you can get a reservation.
A holiday in Monaco isn't complete without top-tier accommodation – and there's nowhere quite like the Monte-Carlo Bay Hotel. It's one of the most famous hotels in the city and often frequented by the rich and famous. 
The battle to secure a booking will be well worth it, trust us. From your balcony, you'll be able to gaze out at the unparalleled vista of the Lavarotto peninsula and watch the sun's sparkle dance across the ocean. 
However, if your budget won't stretch to that the Hôtel de France is a perfect choice of budget-friendly places to stay in Monaco. The rooms are straightforward, but it's clean and cosy, and you're in Monaco who cares?
Once settled, there is nothing like a trip down the coast to inspire dreams of film stars in an open-top car and get you in the holiday mood. 
Explore the coastline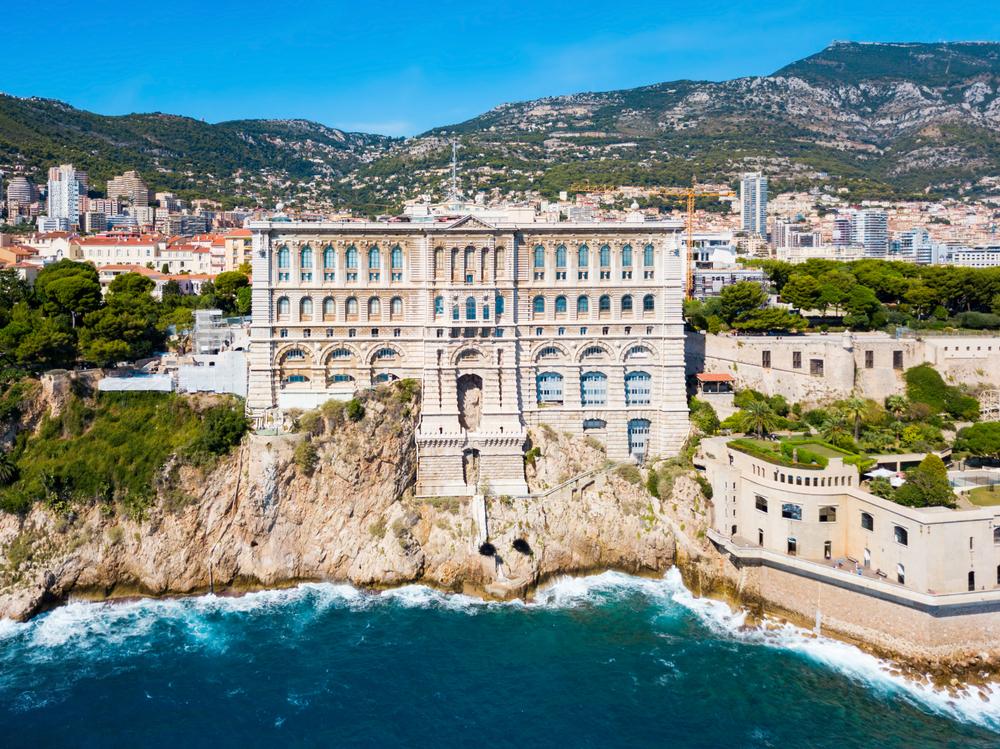 Royalty-free stock photo ID: 1295929609
Monaco sits on the edge of France and is very near to the Italian border, which means that the state has an unrivalled coastline, reminiscent of postcards featuring Hollywood's idea of the French Riviera. The beautiful blue sea and vibrant sandy beaches are matched only by the azure of the sky and the sparkle of the sun. 
Be sure to cruise the coastline sundown, do it in style in a high-end sports car to make the most of the coastline view. Ferraris and Lamborghinis are always available to rent in Monaco, so take the top down as you drive down across the unforgettable landscape. 
Or consider hiring a Vespa preferably a pink one,  to scoot down the corniche, these are good options and will make sightseeing even more exciting, not forgetting this is a top ten picture for Instagram.
Monaco is Famous for Architecture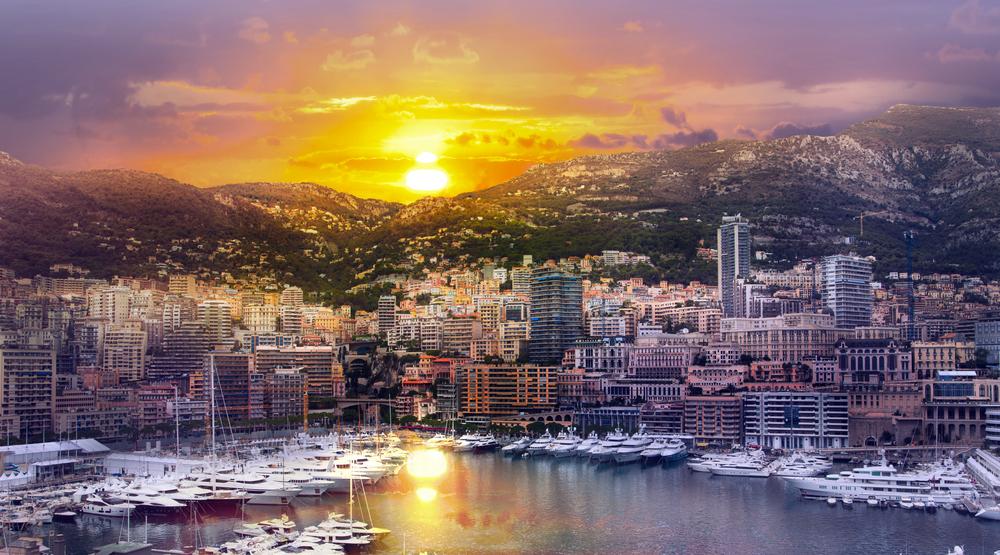 Royalty-free stock photo ID: 677456212
As much as Monaco is known for its bountiful landscape and incredible views, it's also famous throughout Europe for its lavish architecture, beautiful renaissance buildings on every corner.
Just by walking through the streets and turning your eyes to the sky, you can view the structures where art meets engineering.  Visit the Le Quai Des Artistes, a beautiful venue and see "Mystery of Love", an exhibition by the artist Natalija Vincic while you dine in opulent surroundings. 
Do not go to Manco without going to the Japanese Garden of tranquillity or Jardin Japonais.  Designed by Prince Rainier III in memory of his beloved wife Grace Kelly full of fountains and fish ponds, and this palace is luxurious solitude.
Need another off the beaten track venue then try the Stade Nautique Rainier III
Monaco has one of the most impressive public pools in the world – Stade Nautique Rainier III. A famous beauty spot located at the heart of Monaco's marina and this Olympic-size, salt water swimming pool sits in the shadow of some of the most famous yachts in the world. What's more, you can enjoy this fantastic place for just  €7 per day, While swimming you can enjoy views of the new harbour.
Go to the Opera de Monte Carlo
Whether you're a budding opera enthusiast or not, a trip to the Opera de Monte Carlo is not to be missed. 
Situated in one of the state's most iconic buildings, covered with red and gold decorative art, sits one of the few homes of European opera. With Monaco so close to Italy, it's no surprise that some of the most talented opera singers in the world are known to perform here. 
Take a chance at the Casino Monte-Carlo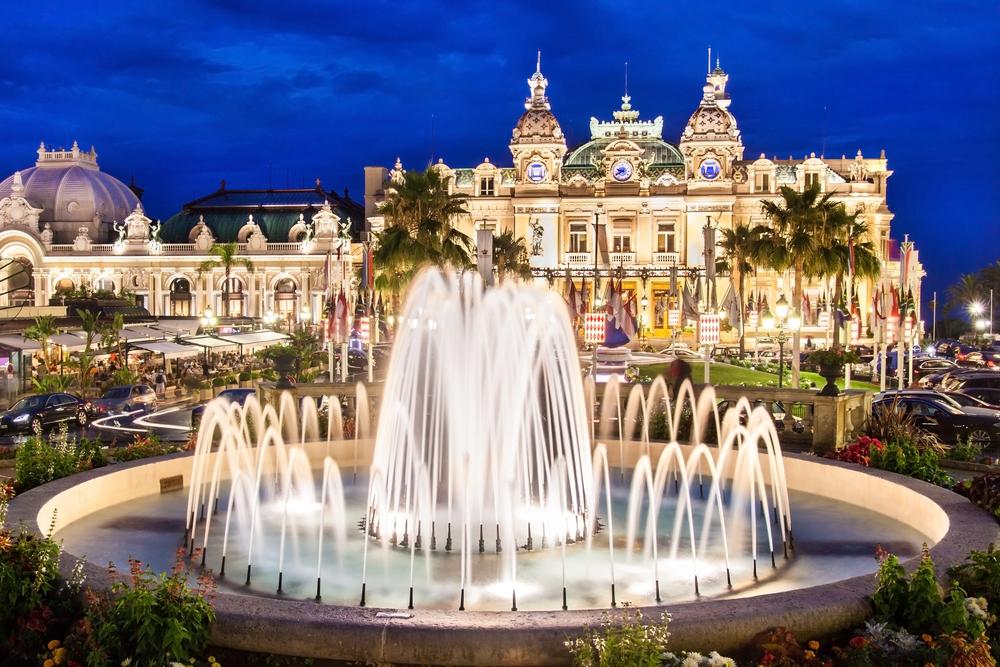 Royalty-free stock photo ID: 149977043
After all, it wouldn't be a trip to Monte-Carlo – let alone Monaco – without a spin on the wheels at the state's prized gem. 
The casino in Monte-Carlo is the setting for a particularly famous scene in the James Bond film, Casino Royale; nevertheless, just by reputation alone, it's Europe's most illustrious casino.
Even if you don't gamble, you can enjoy a stylish cocktail at Grand Casino de Monte Carlo's beautiful bar. However, visitors who are not there to bet can pay €10 to enter the bar, but this is still cheaper than losing your shirt at Black Jack.
Travel Restrictions
We are sorry to pluck you away from the glitz and glamour that Monaco offers to remind you there are travel restrictions in place. Masks are worn in crowded places, shops and public transport. The need for social distancing strictly adheres too, so please pay attention to the signs.
As the new reality of life with COVID-19 sets in, and travel restrictions change frequently, travelling becomes more complicated and as it does you will want to know that you and your family or colleagues correctly looked after and that the risk of infection remains minimised. 
So to this end, by flying with a private charter company, you can be assured that several measures have been put in place to maximise protection and limit the transmission of COVID-19. 
Operators, airport staff and aircraft crew, are following the strictest guidelines wherever possible. The benefit to passengers and the crew is that they can avoid crowds in airports as they go through a separate terminal for private charter. Security controls at private jet terminals are quick and effective, meaning less time in the airport and more time at your destination.