I just spent a week in Northern Norway, where I was pelted with snow, sleet, and rain, and then I returned home to Rauland, which though some 1500 kilometers south is a perfect winter wonderland. How is that possible?
Rauland is magical, that's how.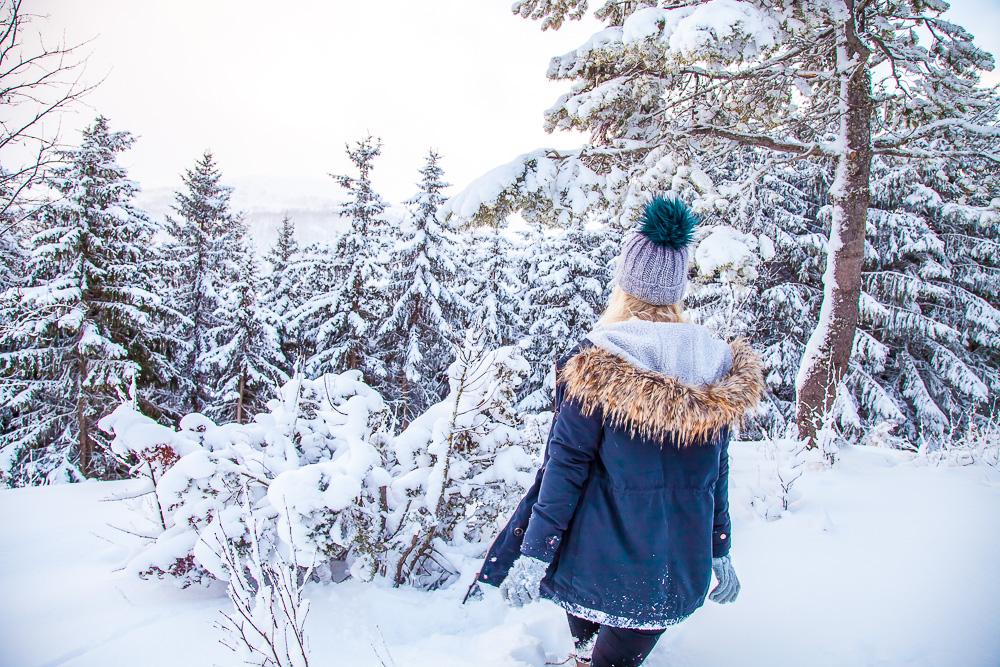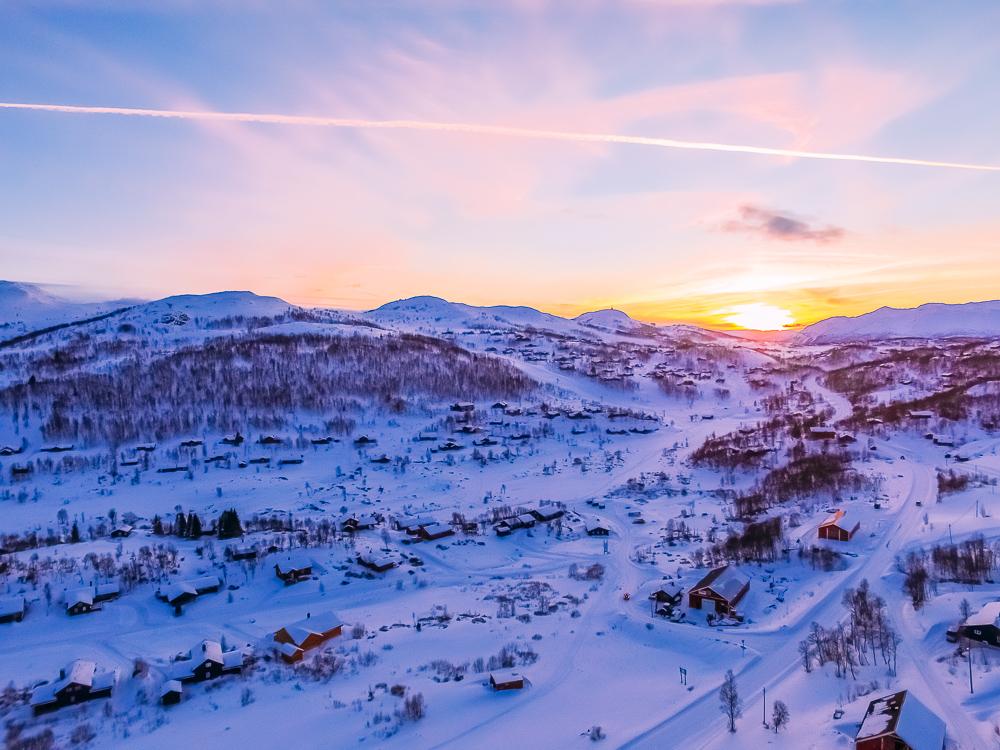 This has been a crazy winter for a lot of Northern Europe – I was in Finland in January and it was raining! – but Rauland is still the same sparkling winter wonderland it always is. I don't know what sort of spell keeps this ski town looking so powder white each winter, but I do know that if you want to see a snowy winter in Norway you should come up here.
In fact I would say the perfect holiday in Norway would be to spend some time up here in the mountains and then travel to the coast to explore the fjords. Rauland is about halfway from Oslo to the fjords, so after coming here you could look for a good deal on Hurtigruten for a cruise through the fjords.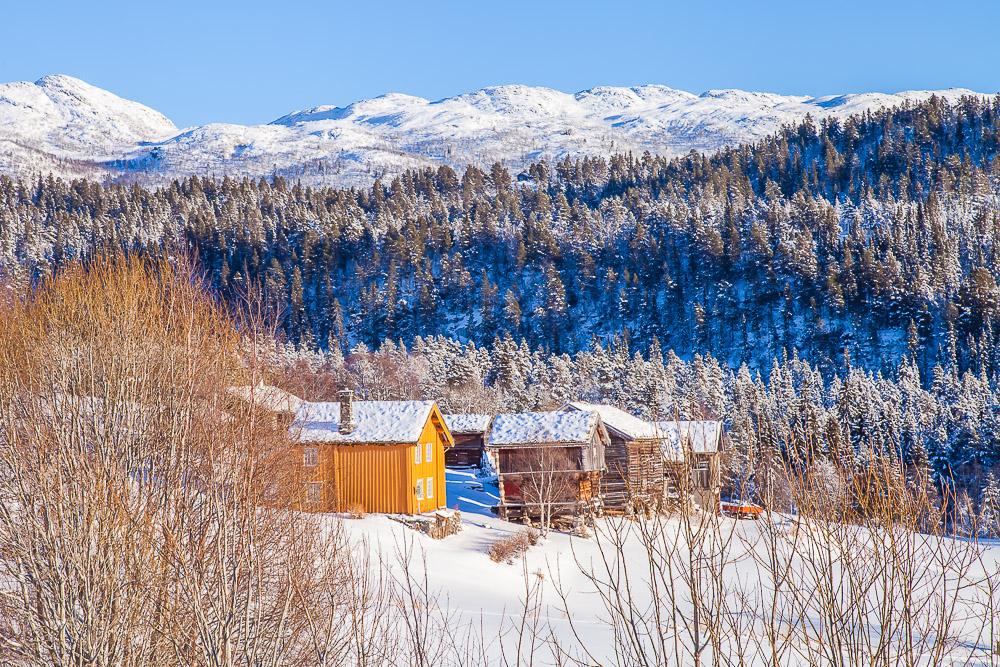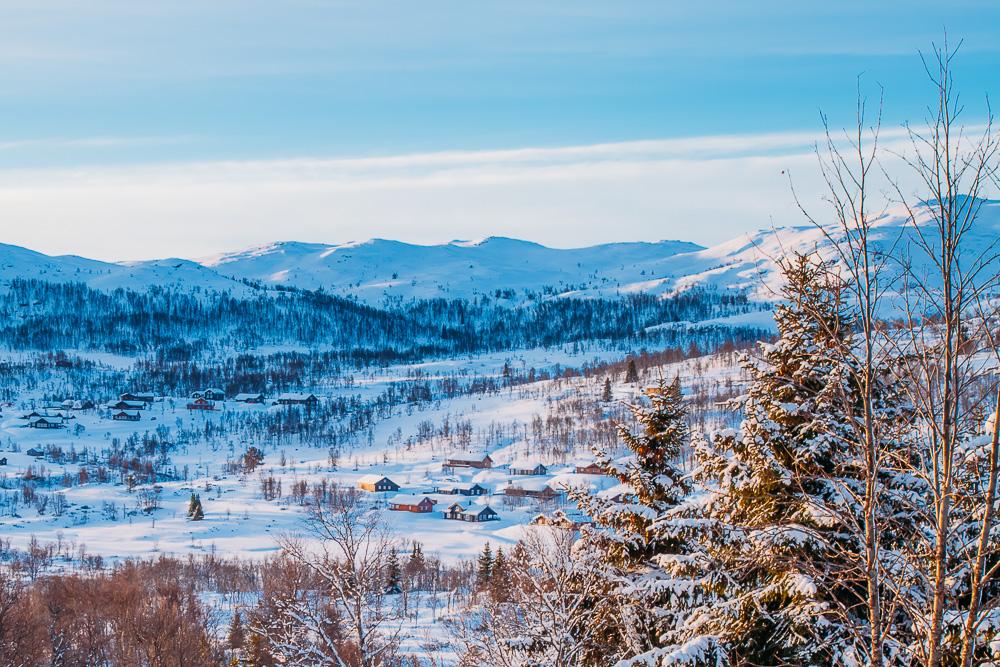 Rauland is a funny place to live. For so many Norwegians it's a beautiful winter escape for weekends filled with skiing and hot dogs and cosy cabin nights by the fire. Living here I sometimes almost forget how amazing it is to be able to walk to the nearest ski slope at Vierli, or leave on a cross-country ski adventure from my own doorstep. The beautiful nature and outdoors are what I love most about living in Norway, and Rauland does nature best of all.
I mean, these views!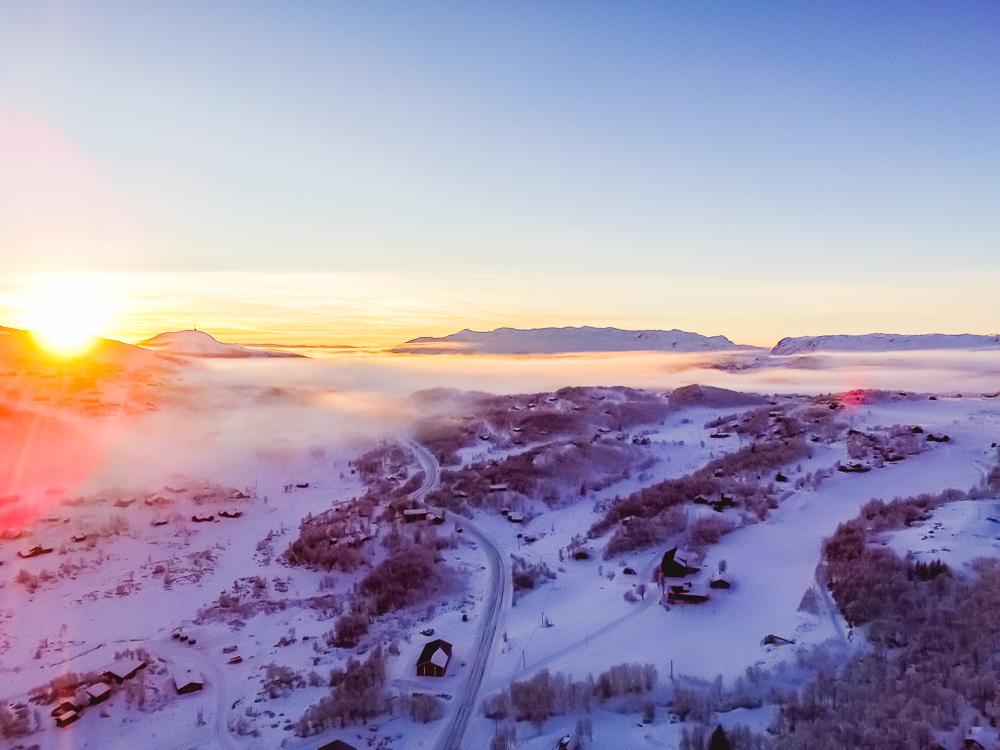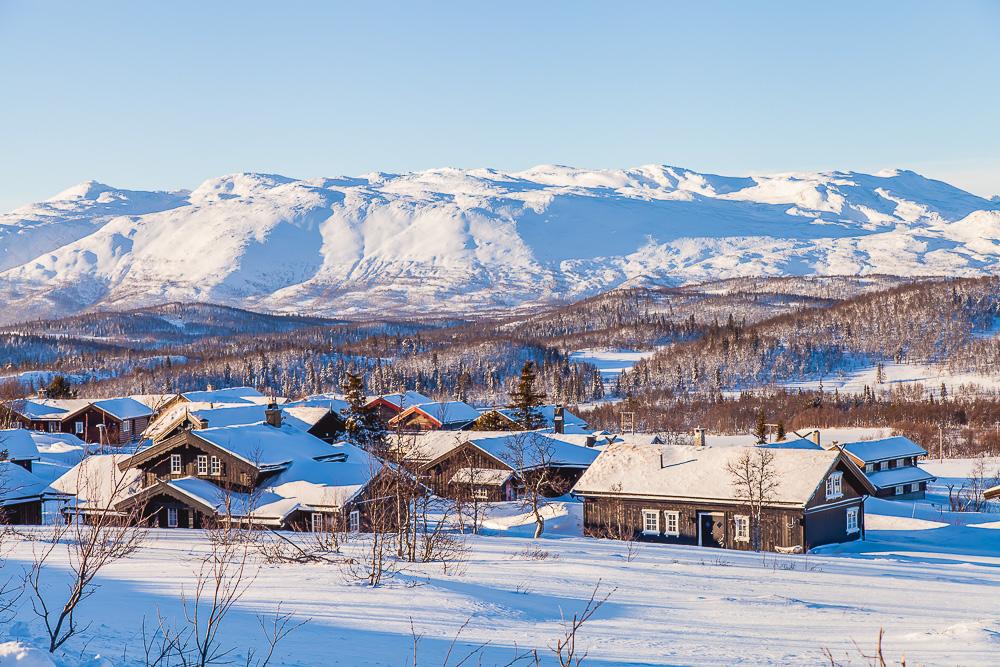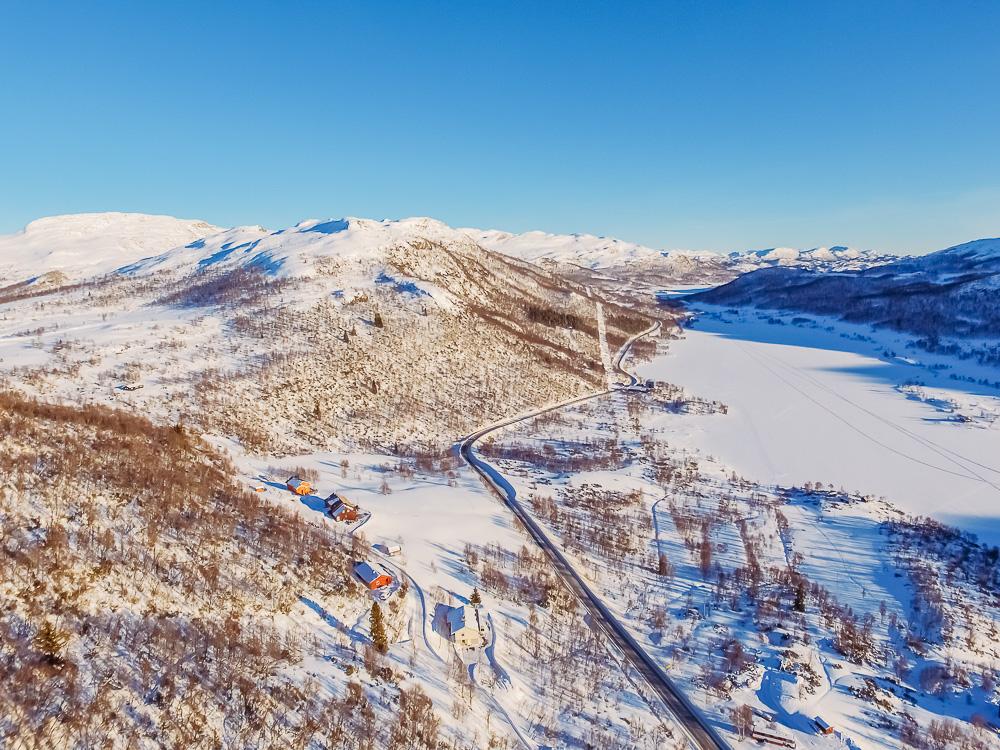 I love watching the slopes fill with people each weekend (though I'll never get used to seeing the Norwegian toddlers zipping around on skis – how can they be better skiers than me when they can barely walk??) and the lights twinkling from cabins across the mountain.
And while I know a trip down the fjords on the Hurtigruten might be more exciting than a weekend in the mountains, it really is nice to experience the peace and quiet of Norway too.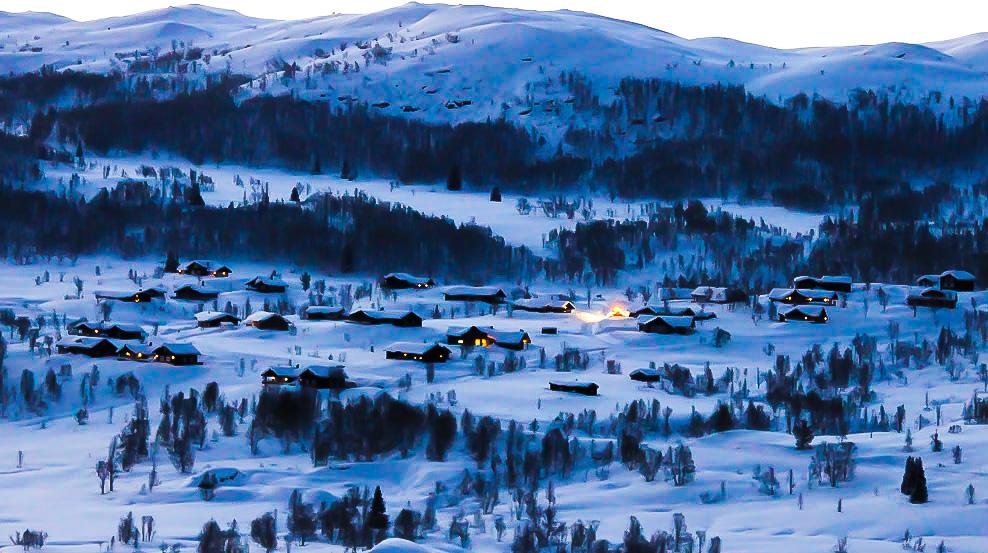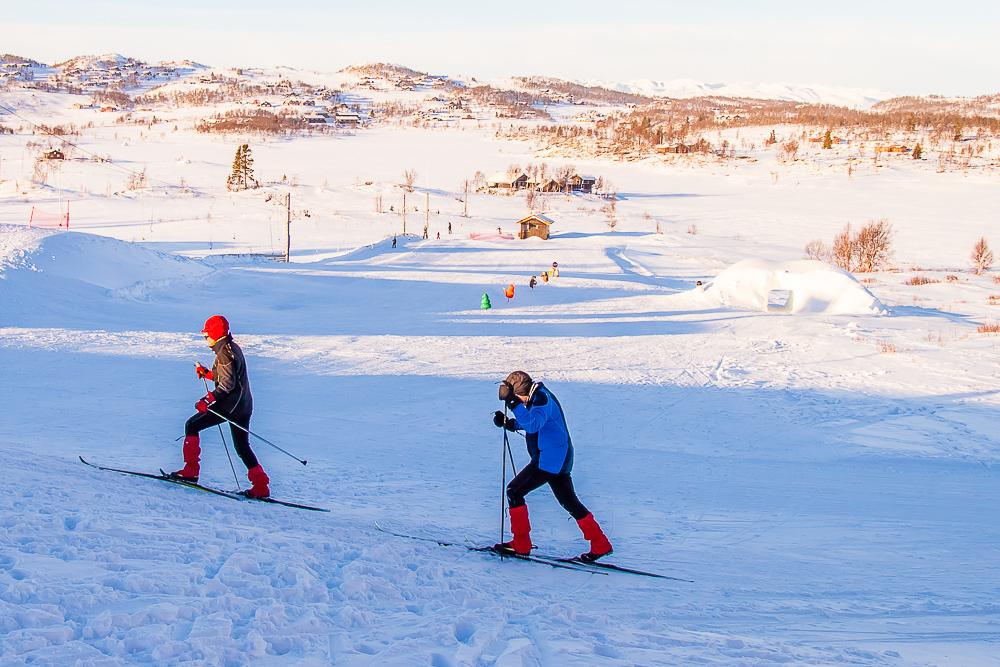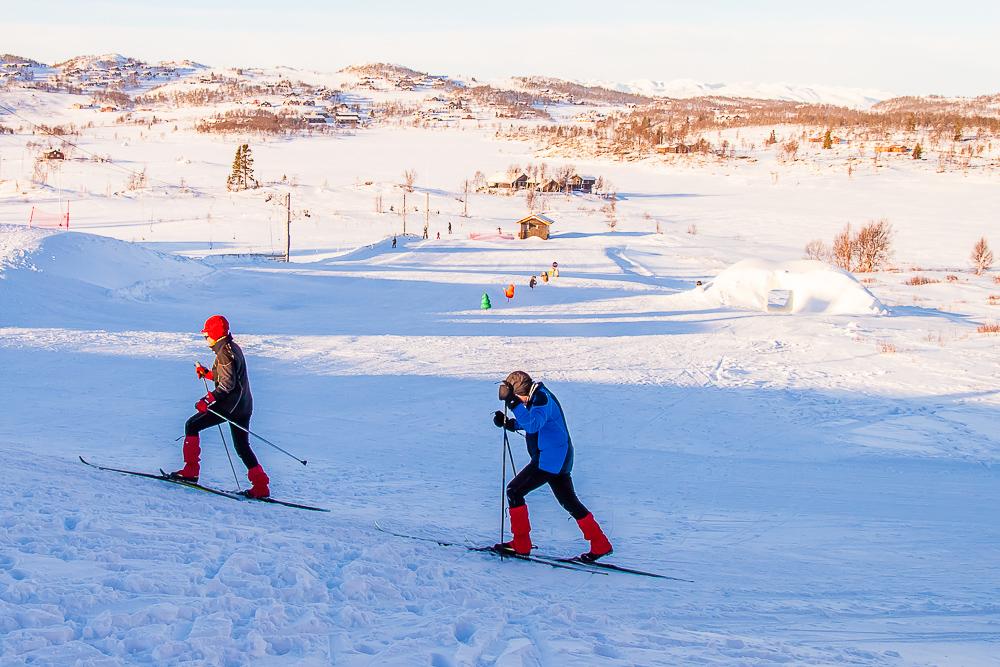 Seeing all the skiers arrive from different towns and cities in Norway is a good reminder of how special Rauland is and that I'm really, really lucky to live here. Even if sometimes the snow is impossible to drive in, or I complain about the cold temperatures…
But mostly I love how active Rauland keeps me. It's kind of crazy that such a small town would have so much to do, but I really do feel like I barely have enough time to do all the winter activities I want to do here.
Because of course I want to spend my days cross-country skiing – Rauland has over 150 kilometers of groomed cross-country ski tracks – but then I also want to go down-hill skiing on Rauland's many ski slopes, and then there's sledding and airboarding and snowshoeing and it's a good thing winter lasts for a really long time up here!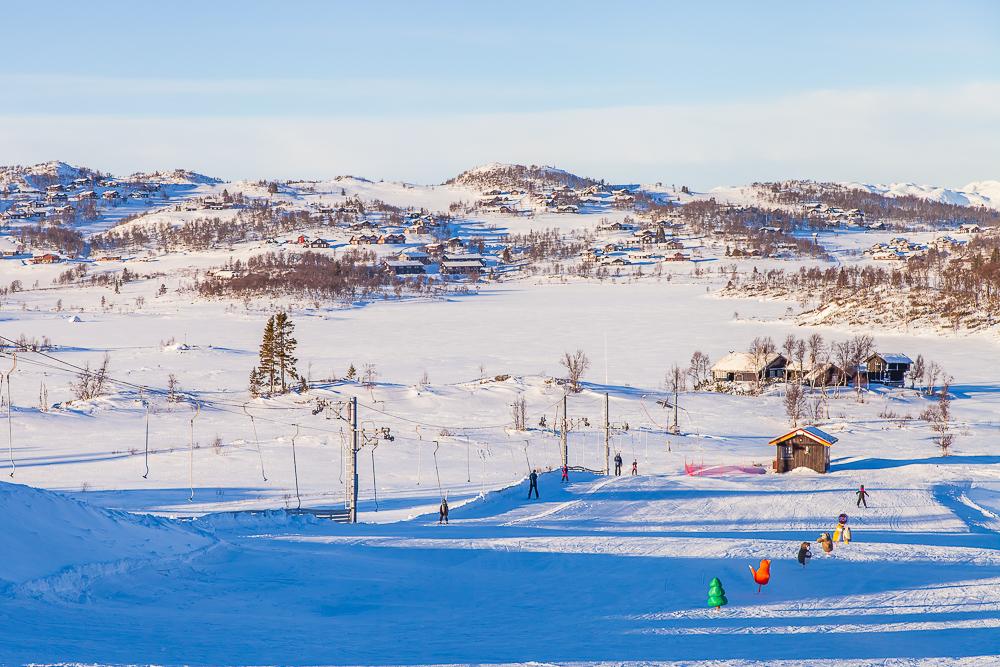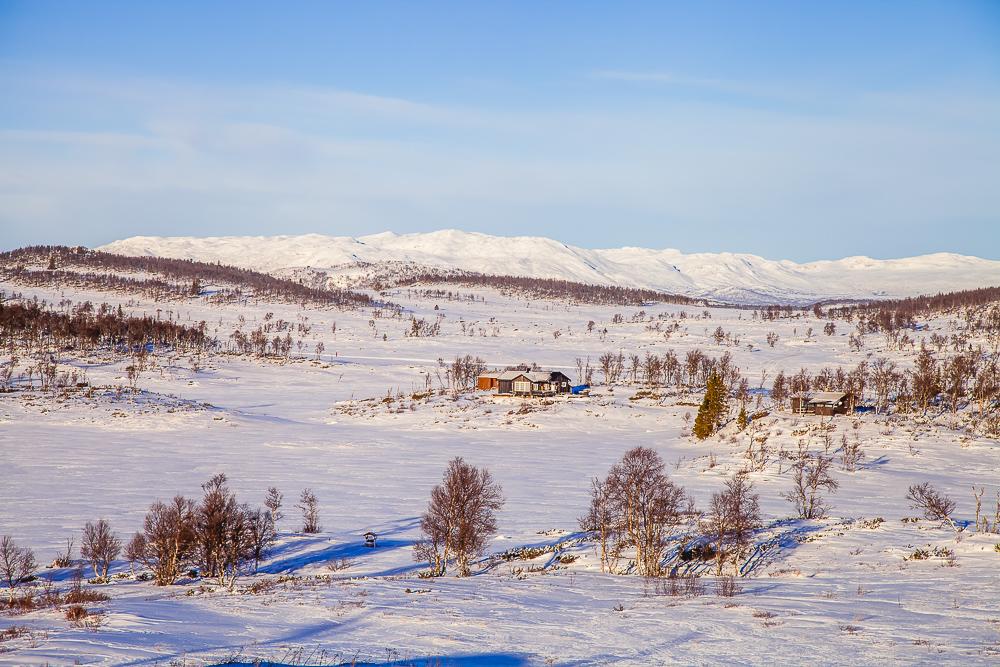 In fact the biggest ski holiday up here is yet to come – Easter! As an American it's pretty crazy to me that Easter is considered a big ski holiday here, but after enjoying Easter so much last year I can't wait for Easter in Rauland this year.
So who wants to come up here and join me?