One of the biggest hassles when flying is dealing with the long security lines. They can take hours to get through in some cases — especially during the holidays — and leave you feeling stressed out and angry. If you have had to sprint through the terminal after a long security line just so you could catch your place on time, then you know how nice it would be to avoid those lines altogether,
There are some programs that allow you to do just that. Two of the best programs are known as the TSA PreCheck Program and the Global Entry Program. Both programs are run by the U.S. government and give qualified passengers the freedom to skip the long security lines and get screened at shorter ones with less hassle. Here's a quick glance at both programs to help you decide which one's right for you.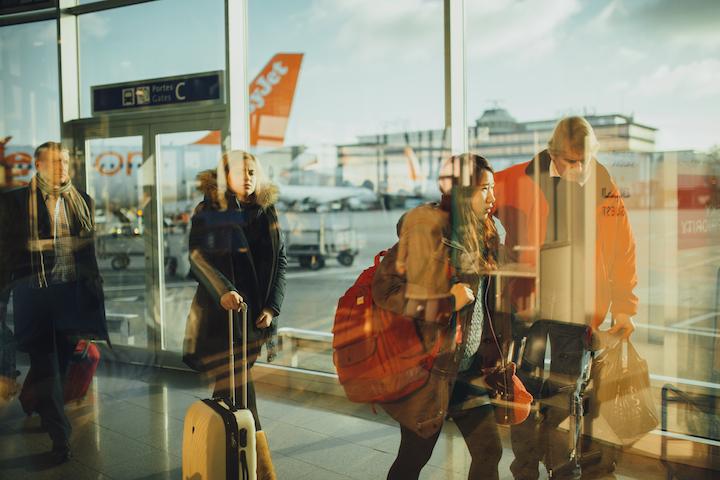 The TSA PreCheck Program
The TSA PreCheck Program is overseen by the Transportation Security Administration and gives passengers the opportunity to bypass security lines in over 180 airports around the United States. The program has been around since 2011 and has millions of applications each year.
If you qualify for the PreCheck Program, you will receive a nine-digit "known passenger" number that will automatically gain you entrance to the shorter, faster security lines at many U.S. airports. In these lines, you will not be required to remove your shoes, jacket or belts and you can keep all of your electronics stored in your bag.
You may still be screened with a metal detector and there's always a slight chance of a little extra screening, but the ability to move through security quickly is well worth the occasional extra minutes.
How to Qualify for TSA PreCheck
If you're ready to speed through security lines with TSA PreCheck, all you have to do is fill out an application online. If you are a natural U.S. citizen or a legal resident, then you may qualify for the program.
There are some things that can still disqualify you, however. These include all violent crimes and many smaller crimes such as possession of an illegal firearm and robbery. Make sure your record is clean before applying or you will be wasting your time.
If your application is accepted, you will have to schedule a short in-person interview. During the interview, a TSA officer will confirm all of your information and ask you some basic questions about your travels. Answer them honestly and you should have no problem being accepted.
There is an $85 fee to join. After five years, your membership ends and you will have to reapply.
The Global Entry Program
The Global Entry Program is run by U.S. Customs and allows qualified passengers quick re-entry to the United States from abroad. Obviously, this a great choice for people who frequently travel outside of the U.S. Global Entry also works with some seaports around the country.
The main benefit is for this program is that you don't have to wait around in customs. You will be able to use a kiosk to make all of your declarations, saving you the hassle of filling out paperwork and waiting in lines. All you need to do is scan your fingerprint and show your ticket to a customs agent and you're through. As with PreCheck, there may occasionally be additional screening, but this is rare.
The best part of Global Entry, however, is that it includes membership to the TSA PreCheck Program, so you will get the benefits of both programs rolled into one (PreCheck does not include Global Entry).
How to Qualify for Global Entry
The application process is a little more difficult with Global Entry, simply because there are other countries that the U.S. works with for this program. You will be required to have a passport and you will need to fill out an online application with a fee of $100.
There are more things that can disqualify you as well. Along with all of the disqualifications of the TSA PreCheck, you will be denied membership if you have ever been found guilty of customs violations or have any pending criminal charges or are the subject of an ongoing investigation. Additionally, DUI and DWI charges will immediately disqualify you from the program.
You will need to have an in-person interview for Global Entry as well.
Either one of these programs is great for frequent flyers.
Ella Woods shares her knowledge for surviving the airport! She works as a security officer and is a frequent traveler herself, loving to explore far-flung destinations that the 'average' tourist doesn't visit.