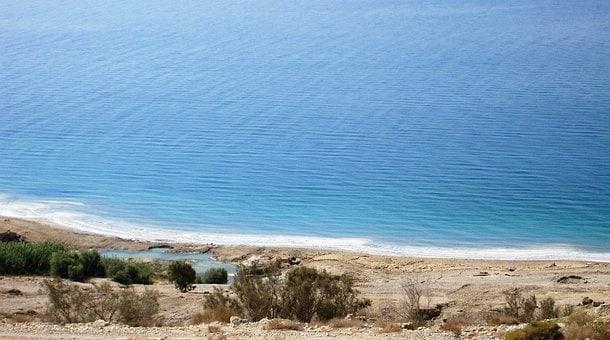 We've all heard of the Dead Sea, especially because of the famous scrolls that were found nearby, or because of its historical and biblical significance. What many people don't realize, however, is that the best Dead Sea hotels along with some stunning beaches can also be found along the shoreline, and they are actually the lowest beaches in the world. Here are some of the most popular beaches you shouldn't miss.
Kalia Beach
This beach is located at the most northern point on the coast line, and nearby are a restaurant, a bar, and other facilities that are appropriate for people of all ages. This beach has plenty of natural mud (very high in salt and mineral content) that has proven to give relief for arthritis, reduce hair loss, reduce cellulite, and smoothen out wrinkles.
Biankini Beach
Biankini beach is not far away from from Kalia beach – just go a bit more south, but it's still easy to find. It has a very different style, however; those who have ever gone to Morocco might find many similarities with what they experienced while visiting the beaches there.
Neve Midbar Beach
This beach is the least commercialized of all the beaches discussed here, which means it's a lot more peaceful and quiet than other alternatives, perfect for a relaxing afternoon. However, it also means you may have to bring some supplies with you if you travel there. It has a fun and laid-back atmosphere that usually attracts younger crowds.
Ein Gedi Public Beach
This beach is free to the public and can be visited by anyone – it has basic amenities (such as showers and necessary private rooms). It's a lot rockier than other beaches, however, so it's not as pleasant to walk on. However, it has much more of the famous Dead Sea mud, which attracts many visitors. Furthermore, there is a large area for picnics and tents.
Ein Bokek Beach
This beach is at the southernmost area and lined with resorts with some excellent hotels available in this area. All the comfort you want and need – though be warned; it can get busy during peak holiday season when many tourists visit the area.
No two beaches are the same, and they actually cater to different crowds, each offering a distinct experience, so you can choose depending on your own preferences. It's always good to do some prior research and, when there, to check out two or three beaches in advance. Whichever beach you choose, you're sure to have a lot of fun. And, in case you're wondering: yes, bring that suntan lotion, because there's sun 330 days every year!
Image attributed to Pixabay.com