For some people, Brisbane is just a simple, sunny holiday destination. With amazing beaches just a short drive away and a splendid river running through the city, it's absolutely enchanting. However, you can do more than tanning under the sun, visiting wild animals, and tripping to your favourite bars and clubs.
There's plenty of exciting and unusual things do beyond the perfect tourist spots. We'll go as far as to bet that you haven't done everything on this list. Prepare your checklist and jot these things down for the next time you visit Brisbane. But remember, you'll want to book car rental by DriveNow in Brisbane Airport before you arrive to avoid any hitches, especially if you're coming with a planned itinerary in mind.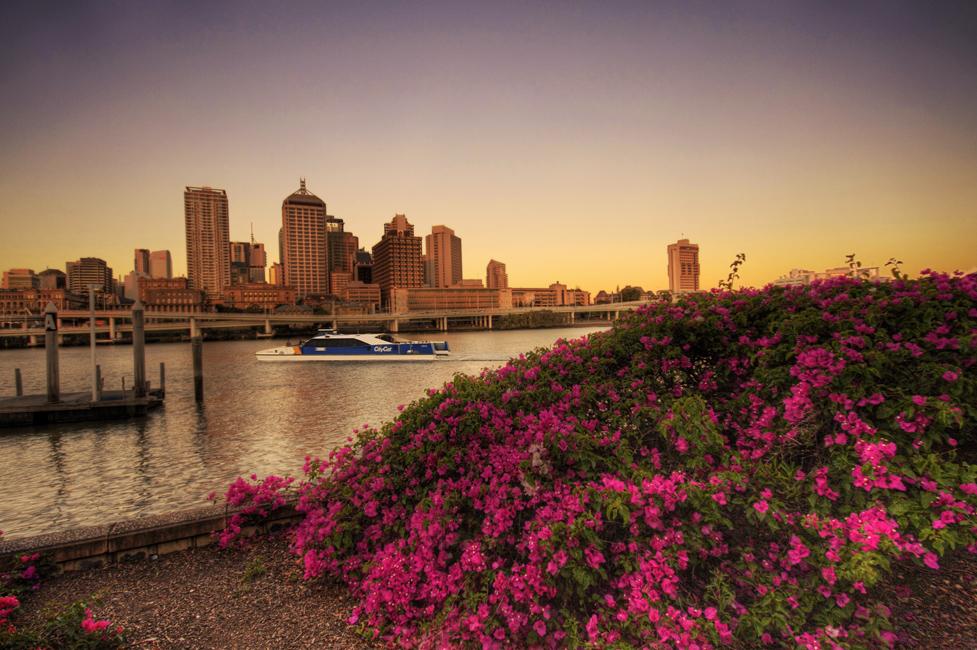 image by Nam Nguyen
Drink coffee in a bomb shelter
Take a short trip to this wacky place when you arrive. Located in 21 Railway Terrace, Milton, the Bunker is a specialised coffee and chocolate shop built into a dimly lit WWII bomb shelter. It's surrounded by offices and commercial buildings, which makes the experience surreal. The café offers organic milk and roasted beans.
Hand feed wild dolphins
Every night at dusk wild bottlenose dolphins head up to the Tangalooma Island Resort jetty to see people (to be fed actually). Visitors can just wade through the shallows and hand feed them.
Ride through the city in the last steam locomotive in Australia
Want to experience the wonder of yesterday? All aboard the Steam Train Sunday. This historic steam train lets you travel through Brisbane while reliving the romance of travel from a bygone era. The one-hour travel takes you through through a couple of city stations, with you wandering through the restored old-world carriages.
Night kayaking at The Wrecks
You'll do this activity while it's pitch black off the shore of Moreton Island. You need to rely on the moon and LED strips as your guide. The old, rusting wrecks will become more quiet and eerie at night. The LED lights will attract fish that will leap at your vessel. Some curious turtles might even say hello. Australian Sunset Safaris offer this experience as part of its Island tour.
Rock 'n' roll into an all-American country diner
There's not just one, but two all-American themed 1950s-style diners located in the Lockyer Valley. Drive over and order a classic American hot dog, burger or pizza. You can also drop a track on the jukebox before sliding into a booth. Hot Rod's Diner and Eagle Rock Café will have you craving your favourite snacks in no time.
Gondola tour of the Pumicestone Passage
Imagine being with your beloved, arm in arm watching the sunset over the Glasshouse Mountains while smoothly floating the surreal passage. It's a bliss like no other.
Cheesy cheese eating
Love cheese? Head over the Olympus Cheese factory and get yourself up to 2kg tubs of the good stuff, plus big tubs of ricotta and fetta.
Daytime napping in a sleeping pod
Day adventures got you tired? Visit the NEXT Hotel, conveniently located in Brisbane's CBD in the Queen Street Mall.
This technological wonderland provided tablets and downloadable apps that are a mere click away. While in the comfortable sleeping pod you can order room service, alter the air conditioning, turn on the TV, or complete express checkout.
There you have it! A couple of unique places and activities to do in Brisbane. So, which unique destination or activity in this article have you placed in your checklist? Share it with us in the comments below!